Flipping domain names is a popular business that allows entrepreneurs to earn in the world of the web. This strategy is purchasing undervalued domain names and reselling them at a higher price. In this guide, we will look at the strategies, issues, and phases involved in starting and succeeding in the domain flipping business.
Understanding Domain Flipping
Domain flipping involves buying domain names with the intention of selling them for a profit. Flippers focus on identifying undervalued domains, often in niche markets or with potential for future growth. The goal is to buy a domain low and sell high by targeting domains that possess inherent value, such as generic keywords, brandable names, strong backlinks, domain rating or domain names related to emerging trends or industries. Usually domain flippers buy expired domains from auctions sites such as GoDaddy Auction with the goal of flipping later for profit.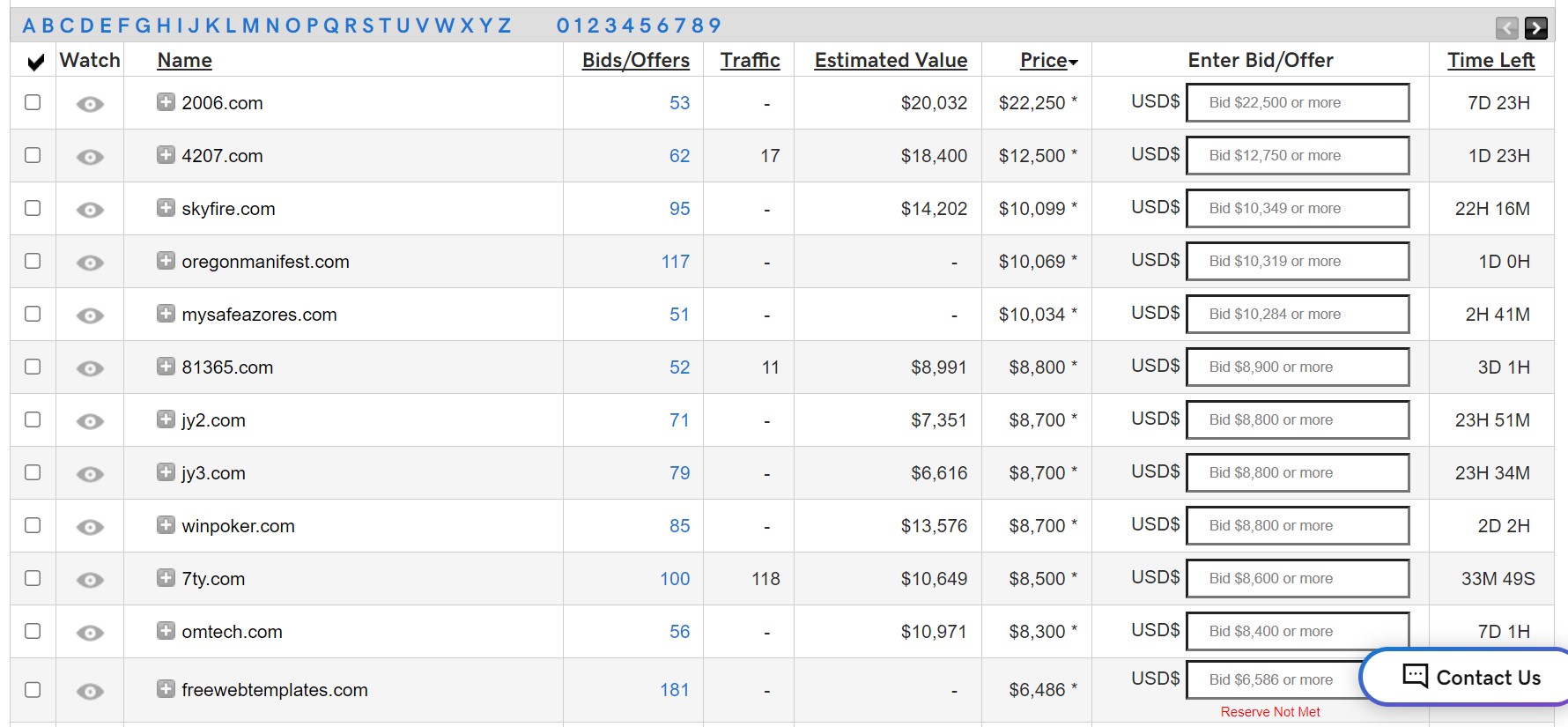 Conducting Market Research
To begin domain flipping, significant market research is required. Analyze market trends, industry demand, and popular keywords to spot prospective opportunities. Consider aspects such as the length, memorability, and significance of domain names within target niches. Understanding the current market trends will allow you to make better selections when purchasing domains. You can use tool such as Ahref Backlink Checker to view the domain profile.
Domain Name Acquisition
When buying a domain name, consider various avenues, such as domain marketplaces, auctions, or private sales. Look for domains that align with popular keywords, emerging trends, or valuable industry terms. Pay attention to domain extensions, with .com being the most desirable and sought-after. Conduct due diligence on domains to ensure they are free from trademark issues, have a clean history, and possess inherent value.
List of Marketplace to buy domain name for flipping
Dynadot - With Dynadot's Expired Domain Auction, you can buy domain names that are about to expire.


NameSilo Marketplace - You can also grab expired domains or domains about to expire from NameSilo


NameCheap Marketplace - Namecheap Marketplace is an auction site where you can purchase and sell domain names. Buy domains immediately or participate in a domain auction to secure the perfect domain name.

Valuing Domain Names
Determining the value of domain names is crucial for successful flipping. Factors that contribute to a domain's value include keyword popularity, search engine optimization potential, brandability, and market demand. Utilize domain valuation tools such as ESTIBOT also assess recent sales data, and consider industry standards to gauge a domain's worth accurately. Keep in mind that pricing can be subjective, so flexibility and market awareness are essential.
Increase Domain Value
To maximize the selling price, consider enhancing the value of acquired domains. Develop a professional-looking landing page that highlights the domain's potential, ensuring it attracts potential buyers. Implement basic search engine optimization techniques, create engaging content, and build backlinks to increase the domain's visibility and desirability. By presenting a domain as a valuable online asset, you increase its market appeal and potential profitability.
Final Takeaway
Flipping domain names is a profitable way to make money in the digital age. You may unlock the potential for success in the domain flipping the business by understanding the fundamentals of domain flipping, conducting market research, obtaining valuable domains, increasing their value, and effectively promoting them. To survive in this dynamic sector, you must be dedicated, adaptive, and constantly educate yourself.